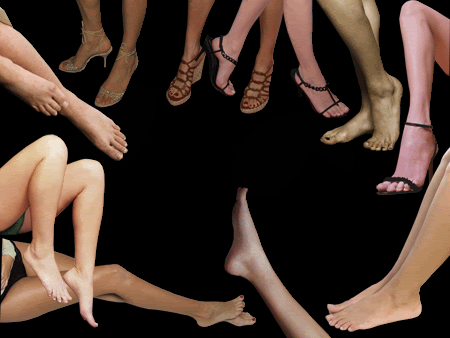 Gerade ging eine Ära für mich zuende. Naja, zumindest so als alte Serienguckerin. Ich schaue sehr gerne US-Serien, wenn sie gut sind, und oute mich jetzt ein mal als absoluter Fan von "Lost". Nein, ich werde nichts über das Ende verraten, denn es soll ja manche geben, die es noch nicht gesehen haben. Und es soll auch solche geben, die die komplette Serie noch nicht kennen. Und wer sie jetzt rein aus Fuß-Interesse beginnen möchte, dem sei gesagt: Obwohl es sich im Mainplot um Gestrandete auf einer einsamen Insel dreht, sieht man die Darsteller nur äußerst selten mal barfuß am Strand rumhängen. Völlig unrealistisch, oder? Aber die Serie lebt nun mal von all den Mysterien.
Aber auch wenn ich vom Serienfinale ein klein wenig enttäuscht bin, habe ich doch zuvor sechs Jahre mit den Protagonisten mitgelitten, eine Menge vor mich hingerätselt und es war insgesamt ein sehr großer Spaß, den ich sonst bei einer Serie selten erlebt habe.
Deshalb möchte auch ich noch gerne das Ende dieser Serie (manche nennen es auch Fernsehgeschichte) würdigen und etwas dazu beitragen. Und ihr könnt euch ja vorstellen, dass es dabei um Füße geht und dass ihr auch mitmachen könnt.
Es hat mich sehr viel Zeit gekostet, die ganzen Bilder zu sammeln, aber als echter Lost-Fan war es das mir auch wert. Und ihr seid aufgerufen zu wählen, welche Lost-Darstellerin nun am Ende die schönsten Füße besitzt.
I did not tell you that I am one of the biggest Lost-fans. For me, the decade finally found an end by seeing the big finale of this series. I do not want to spoil anyone who has not seen it, but I can tell you that they won't answer the question why so seldom the most of the main cast was barefoot on that show. Hey, they were for six seasons on an island and they barely took their shoes off? The biggest mystery of all.
It was a very good show and I want to contribute something to it. And I want you to be a part of it. So it took a lot of time to collect all those pictures, but my biggest question is (and ever was) who has the most beautiful feet on LOST. Please vote and help me to find some more good pictures.
Und jetzt viel Spaß mit den Bildern. Schaut sie euch gut an und sagt etwas darüber, was euch mehr oder weniger zusagt. Also bitte nicht nur wählen, sondern auch mal kommentieren. Ein kurzes Statement zu jeder Schauspielerin wäre ok. Ich sage bewußt erst einmal nichts zu den Bildern, da ich niemanden beeinflussen möchte. Ich weiß, dass ihr es gerne mögt, wenn auch ich Statements zu den Füßen abgebe. Das werde ich aber erst am Ende der Abstimmung machen, und auch nur wenn hier genug persönliche Meinungen abgegeben werden.
Have fun with the pictures. Watch them closely and vote. But do not forget to write something in the comment section. I want to know whose feet you like or dislike and why. A short statement to each actress would be ok. I know you like it if I also comment on the pictures, but I will do it, after the voting ends. And only if there are enough comments and a real discussion going on.
ELIZABETH MITCHELL - "JULIET"
EMILIE DE RAVIN - "CLAIRE"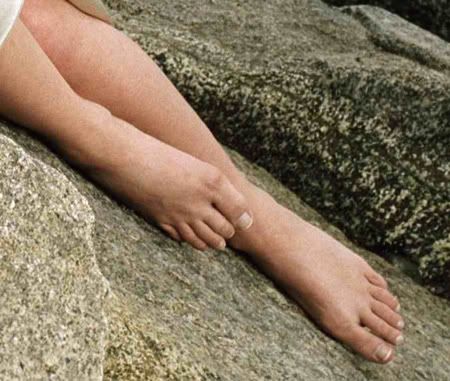 MAGGIE GRACE - "SHANNON"
YUNJIN KIM - "SUN"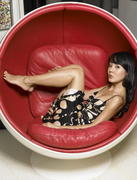 EVANGELINE LILLY - "KATE"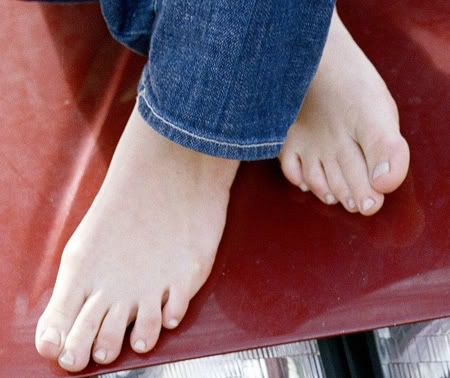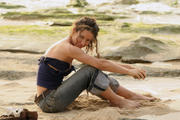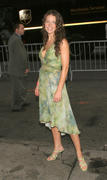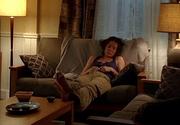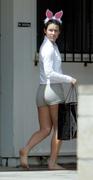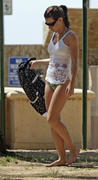 MICHELLE RODRIGUEZ - "ANA LUCIA"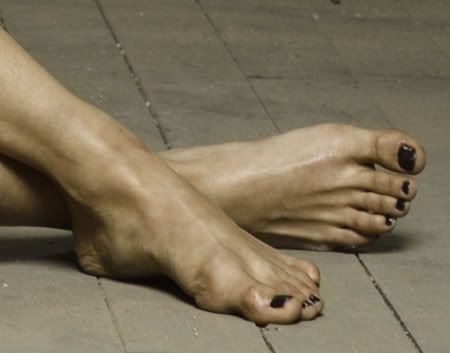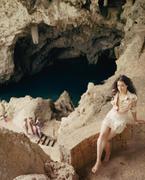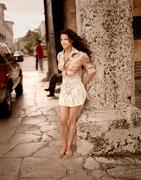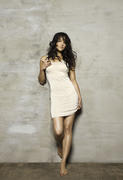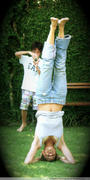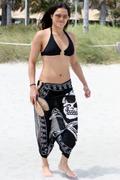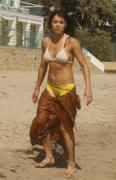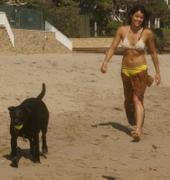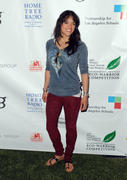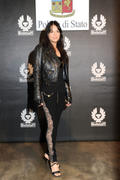 REBECCA MADER - "CHARLOTTE"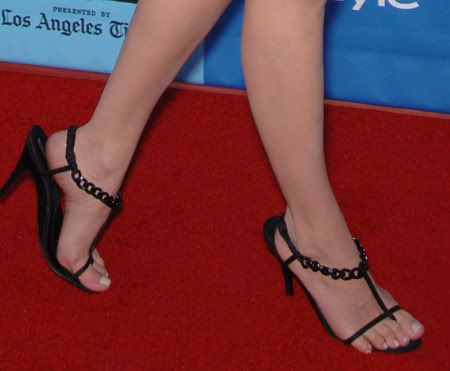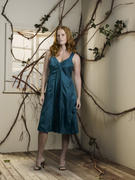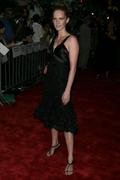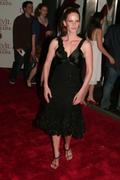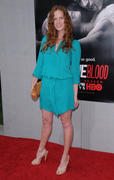 SONYA WALGER - "PENNY"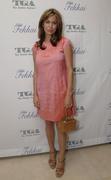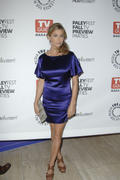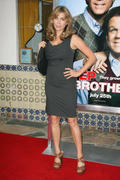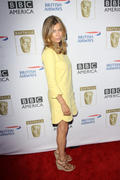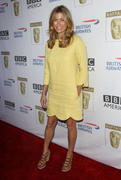 ZULEIKHA ROBINSON - "ILANA"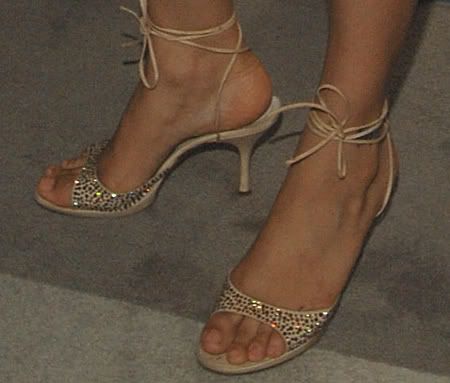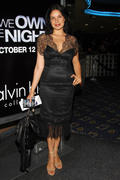 CYNTHIA WATROS - "LIBBY"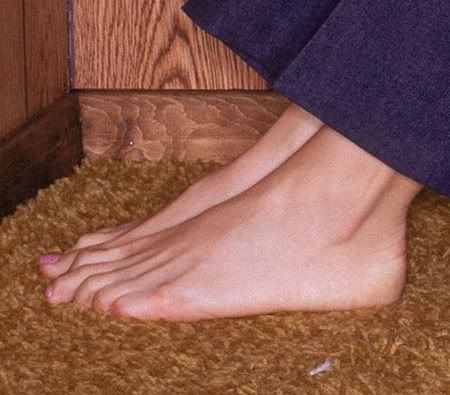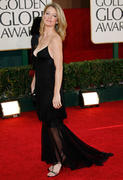 KIELE SANCHEZ - "NIKKI"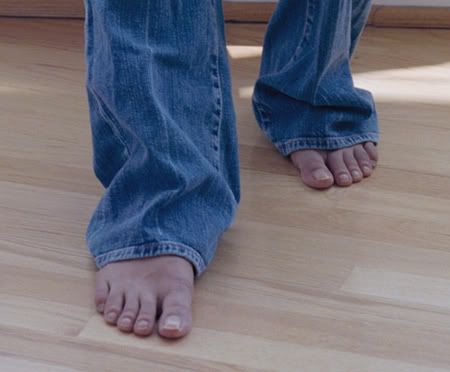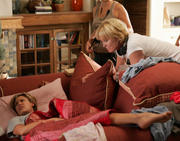 JULIE BOWEN - "SARAH"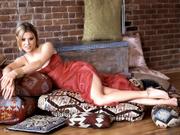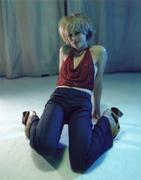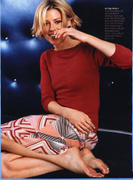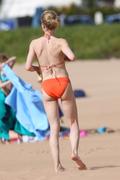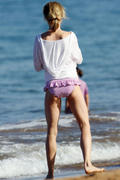 SHEILA KELLEY - "ZOE"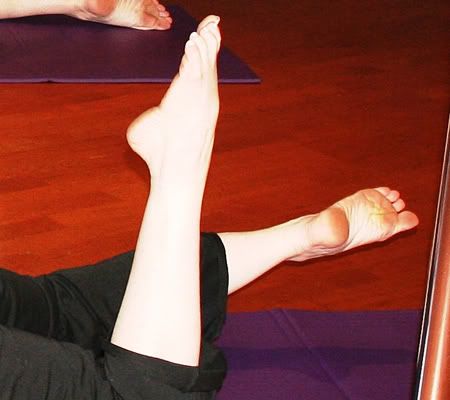 So und jetzt seid ihr dran und stimmt fleißig ab. Und nicht vergessen, auch ein kurzes Statement zu jeder Schaupielerin in den Comments zu hinterlassen. Bitte macht das. Es war auch etwas Arbeit für mich und ich hätte Lust, auch ein wenig mit zu diskutieren.
And now it is your turn to vote. And please write a short statement about the feet of every actress in the comment section. Please do this. It was a lot of work for me and I would love to discuss all those feet.